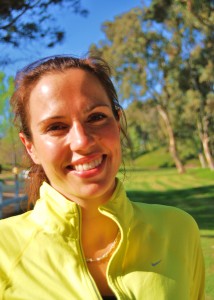 SOPHIE
Founder of Burn It Off Health & Fitness and Walk With Power
NASM Certified Trainer and Fitness Instructor
"Be kind to yourself. Strive for progress, not perfection. Put one foot in front of the other and Burn It Off! You can do it. I will help you."
Sophie Marshall Holmberg is a Nationally Certified Personal Trainer through the National Academy of Sports Medicine (NASM). Sophie is CPR & AED Certified. She began her fitness career as a Women's Boot Camp Instructor and Strength Training Instructor. Sophie has also worked with Fit4RKids, a non-profit established to "create programs for children to fight obesity, build self esteem and give hope" as a Trainer and Head Volunteer.
Sophie is a native of Adelaide, Australia where she gained her Bachelor of Business (Accounting Major) before she discovered that life in an accounting office was not for her. She pursued her passion for fast horses and became an exercise rider for one of Australia's top thoroughbred trainers. She took this passion all the way to Lexington, Kentucky where she met her husband and moved to California. "Riding race horses was the toughest physical challenge I had ever faced. You need to be fit, strong and balanced to work with (and stay on!) thoroughbreds in training. Since I wasn't that fit, or that strong, or that balanced, I was highly motivated to spend just as much time training myself as I did the horses! I got it done and from there developed my dedication to good health and fitness and my passion for training people".
Sophie is dedicated to helping women reach their health and fitness goals. As someone who has struggled with body weight and poor physical fitness in the past, she constantly challenges herself to stay in shape, and understands the process and challenges associated with getting and staying fit and healthy. She is driven to share her knowledge, experience and expertise (and some good humor!) to help women discover for the fist time or the first time in a while how great it feels to be fit, strong and healthy. Sophie has trained women in triathlon, dualthlon, 10K and half marathons. "Helping my clients discover what they are capable of physically with a progressive fitness program is my job. Surpassing their expectations is my goal and being part of their achievements is the reason I love what I do."
Sophie loves Triathlon and has competed in the Vineman Half Ironman and several Olympic Distance events. Despite a rather rigorous training schedule – swim, bike, run, lift, swim more, bike more, run more etc… – Sophie consistently incorporates power walking and hiking into her fitness routine. She loves to hike with friends and Walk with Power to clear her mind and change up her workouts!
Continuing Education: In 2013 Sophie completed both Weight Management and Senior Fitness Training courses through the National Academy of Sports Medicine.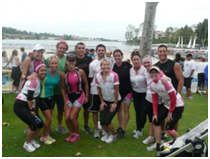 JENNY
Burn It off Trainer & Instructor
Jenny Stanley
Bio coming soon!