OUR MISSION: To provide health and fitness solutions for women – ALL women.
OUR LIFESTYLE PHILOSOPHY: "What is life without its little indulgences? But, choose your indulgences carefully and BURN IT OFF!!"
OUR TRAINING PHILOSOPHY: Work with clients to define their health and fitness goals and provide a personalized, practical, progressive training program to reach these goals. We will not push you beyond your capabilities or ask you to over-commit your time, but we will help you achieve your goals by challenging you every step of the way. We will help you realize what you are capable of which will surpass your expectations. We will do this with support, encouragement and good humor and make no mistake, we will put you to work but we will have lots of fun and a good laugh along the way.
You can do it. We will help you.
We will provide you with practical support beyond your training sessions in the form of workout, nutrition and lifestyle advice to help you stay on track. We acknowledge that the path to good health and fitness, and achieving your body transformation goals is a lifestyle choice – we help you make the necessary changes to live healthy and fit!
PERSONAL TRAINING:
100% Personalized Health & Fitness Solutions for YOU.
Workouts Where You Feel Most Comfortable.
We Come To You. We work to your schedule.
No Travel Time.
No Excuses.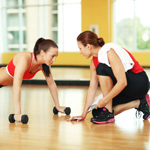 GROUP TRAINING:
Share the cost of a Personal Trainer with your friends
& keep each other motivated!
Bigger Group?
We've got you covered…
INSTRUCTOR FOR HIRE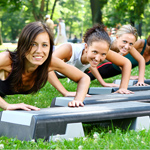 OUR FITNESS CLASSES:
WALK WITH POWER & POWER SCULPT
Power Walking & Full Body Toning Workout.
Bring Your Dumbbells!
Get fit.
Get Strong.
Get Connected.
WALK WITH POWER!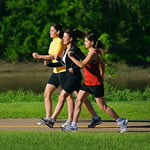 Achieve your Health & Fitness Goals with Burn It Off Health & Fitness.
You can do it. We will help you.